It's the shortest month of the year, but we're getting ready to embrace one of the biggest current topics of the job market: remote working. It is becoming an increasing trend inside the tech community, but there's still a lot to uncover. During February, we'll be taking some initiatives to demystify what remote work really is. Here's what you can expect from us.
Is remote work for your company?
We're kicking off with a reflection on how remote work became so popular and if every company is meant to use it.
When did it all start? What different types of remote work are there? What are the pros and cons?
To top that off we'll show you some examples of companies who successfully developed remote cultures. You can check all the details here.
Open day @ Landing.jobs
On the second week of February, we're opening the doors of our Lisbon office for remote workers who normally work from home or in coworking spaces, so you can escape your routine for a day and share your experience with other remote workers. Plenty of coffee and snacks included.
How to create a remote-friendly policy in your company
To keep the momentum going, we had a conversation with Reedsy's CEO about how his company went from office-centric to a full-remote team, which we'll share in a video interview.
Emmanuel Nataf told us very interesting insights from his experience, and you can know all about it here. With these two examples of precious knowledge, you'll have a good idea on the first steps towards remote friendliness or even to go full remote, if you want to take that challenge.
Meetup: Is Remote Work for You?
Our month wouldn't be complete without an online meetup to talk about the future of remote work. We'll give you tips to start working remote and how to select between the various modalities of remote to help clear out your doubts; in this meetup, we'll have a developer, a hiring manager and a founder, all of them working remotely.
Working remotely: how to do it
With all this conversation you may be wondering "what formula of remote work can I implement in my company?". Well, we're covering that too. We'll give you a simple chart to clarify the different types of remote work, based on all the insights we're gathering during the month. This way, you'll know which model best adapts to your wants and needs. Check it out.
Diary of a remote worker
And because at Landing.jobs we are also a partially remote company that loves sharing, every Friday we'll be live with our remote workers, in a new initiative we're calling The Diary of a Remote Worker. For a few minutes, Pedro Oliveira, Nuno Veiga and Joan Viladomat will share how it has been like to work remotely from the rest of the team.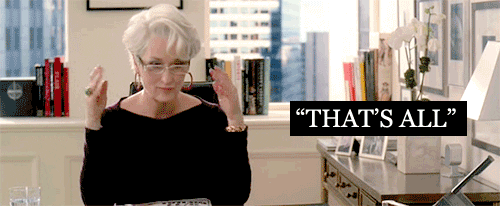 If you want to stay on top of everything we are baking, follow us on Facebook and Twitter, or join our Slack community! Also, don't forget to give us feedback on what you would like Landing.jobs to investigate in upcoming months. We want to know everything.
---
Read Next:
Is salary influencing you? An interview with two happiness experts
Is Remote Work for Your Company?